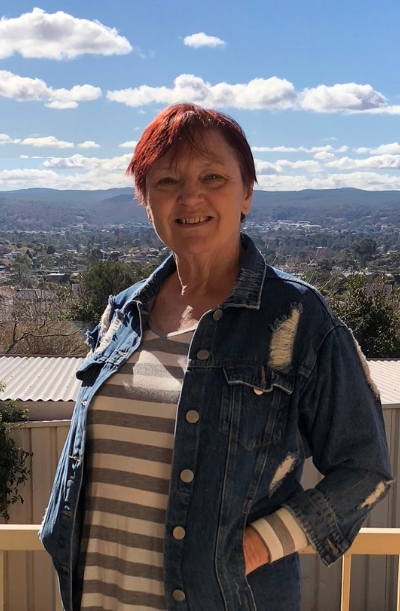 TRISH OLLMAN
AUTHOR & SCREENPLAY WRITER
trish.ollman@hotmail.com
AGENT:
Vicki Jackson Management
Sydney, Australia
PH: 0404294633

Trish Ollman is a successful Novel Writer and has recently written her first Screenplay for 'Last Resort' (based on her highly successful novel, 'Escape to Paradise Island') which as of early 2020, is in pre-Production.

Originally from Cheshire in the UK, Trish now lives in Canberra, Australia. She has 4 children and 8 grandchildren. She now hopes to concentrate more on Screenplay Writing and is currently writing the poignant Drama, 'VIOLET', which hopefully will also be transformed into film.
Books published include:
Dear Alice
A girl from Birkenhead
Escape to Paradise Island
Return to Paradise Island
The Office Girls
The Worst Week of my Life (coming soon)
To read a little of Trish's book's, keep scrolling down: